---
The following is from the latest News From Nefesh email newsletter or a clipping from a local newspaper.
To join the list just fill out our contact form.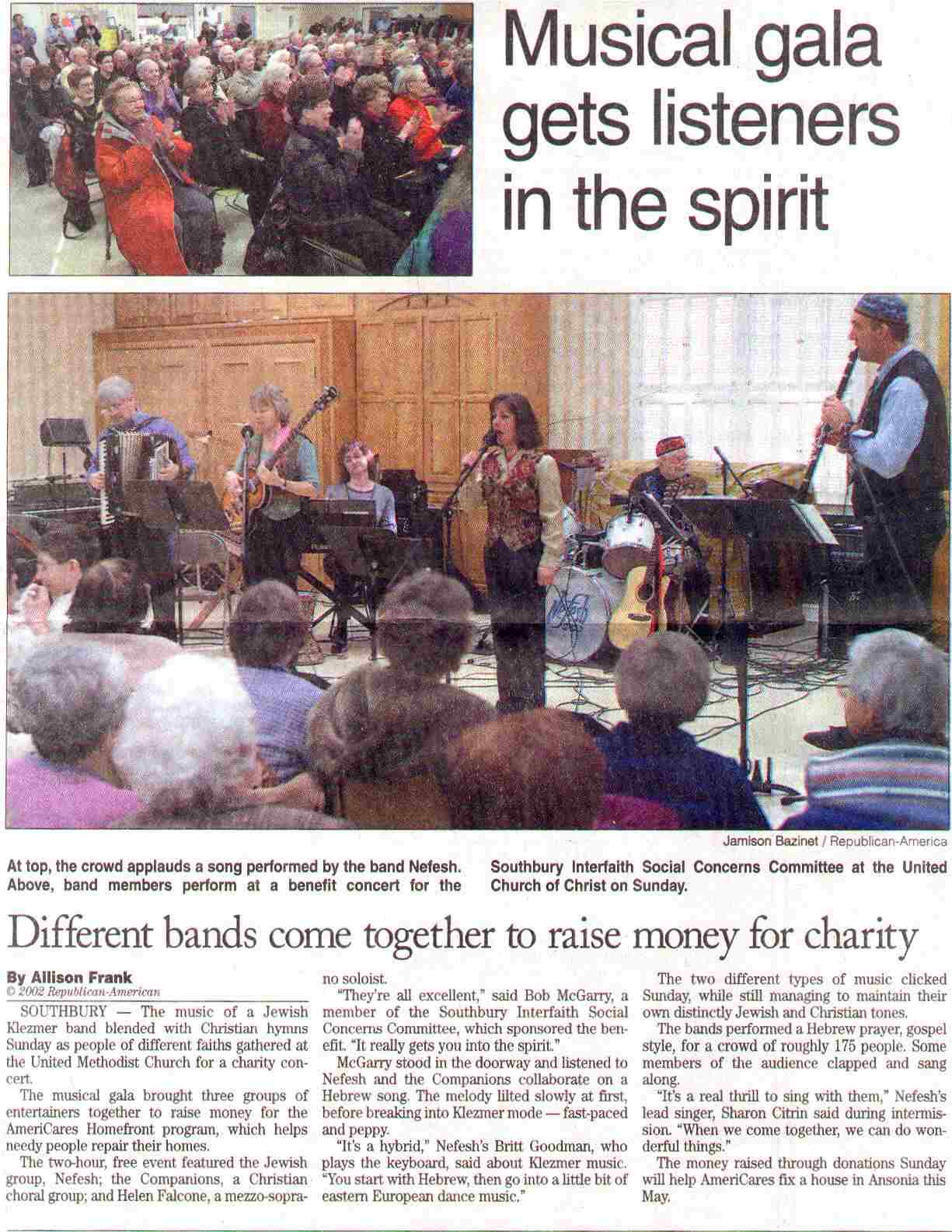 "
2002 The Waterbury Republican American
News Archives......
Americares Benefit Concert 2001
Danbury First Night News Release
Nefesh at the 'Jewish Tanglewood
Read about Britt's great time at KlezKamp and check out the picture of her and Hankus Netsky!
The Kosovo Benefit....and The Nomad Festival 1999